New Taproom hours: Tuesday-Saturday 11am-10pm | Sunday 11am-7pm
Distributed throughout Chicagoland by Windy City Distributing.
BREWERY
At 93 Octane our goal is to produce great beer for everyone to enjoy. We have a passion for Craft Beer and we constantly strive to find the best Local Breweries to carry at our PRIDE Locations. The name of our Brewery is a play towards our Roots. We have been running Gasoline Stations for over 40 Years as a Second Generation Family Business. We look forward to showcasing our Beers at our St. Charles Brewery or at many of our PRIDE Store Locations. Cheers!
OUR BREWER
Alex started Home brewing when he was 18 with his Father and quickly realized that he wanted to become a professional brewer. He passed the Cicerone Exam a few months after his 21st birthday and at the time he was the youngest ever to obtain that certification. He first started at Finch's Brewing Co in packaging and eventually moved onto Two Brothers starting in the packhall department then worked all the way up to Head Brewer. During that time, Alex took a sabbatical from Two Brothers and attended the Siebel Institute of Technology earning the Master Brewer Certification. Through that program he studied at the Doemens Academy in Graefelfing, Germany. Now at 93 Octane his vision is to brew WORLD CLASS American and German Style Beers through innovations in the brewing process that he has been developing for the past five years.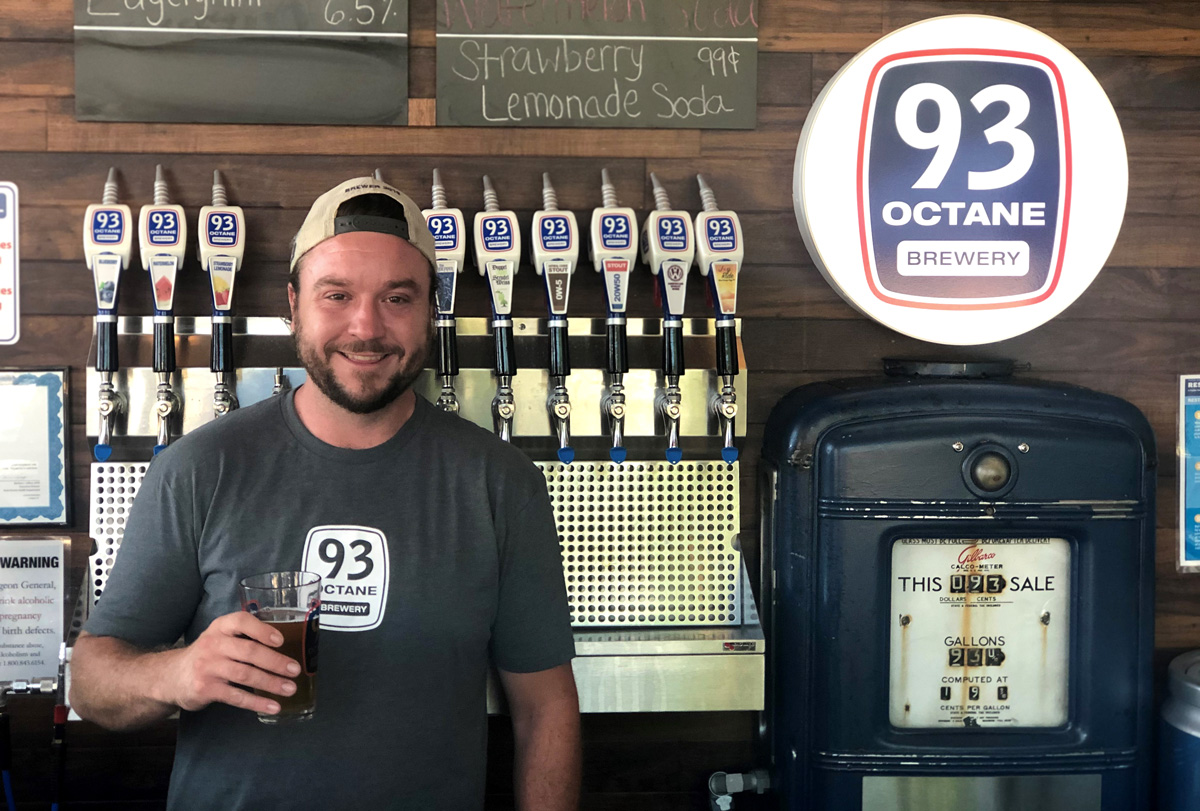 Beers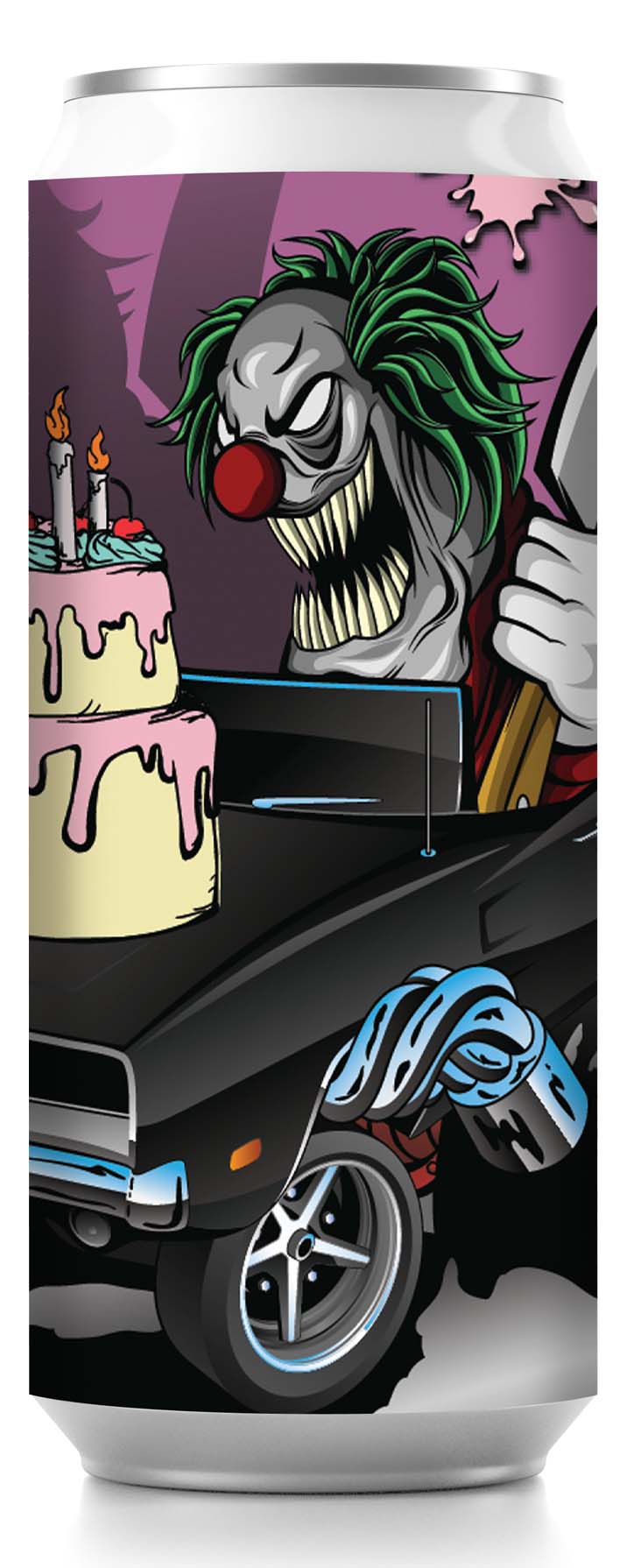 Clown Car - Cream Ale
It is hard to find something stranger than seeing a clown car pulling up to your house, especially one as crazy as this! Jam packed with cake batter and vanilla, this cream ale is the perfect addition to any birthday party… or horror movie for that matter!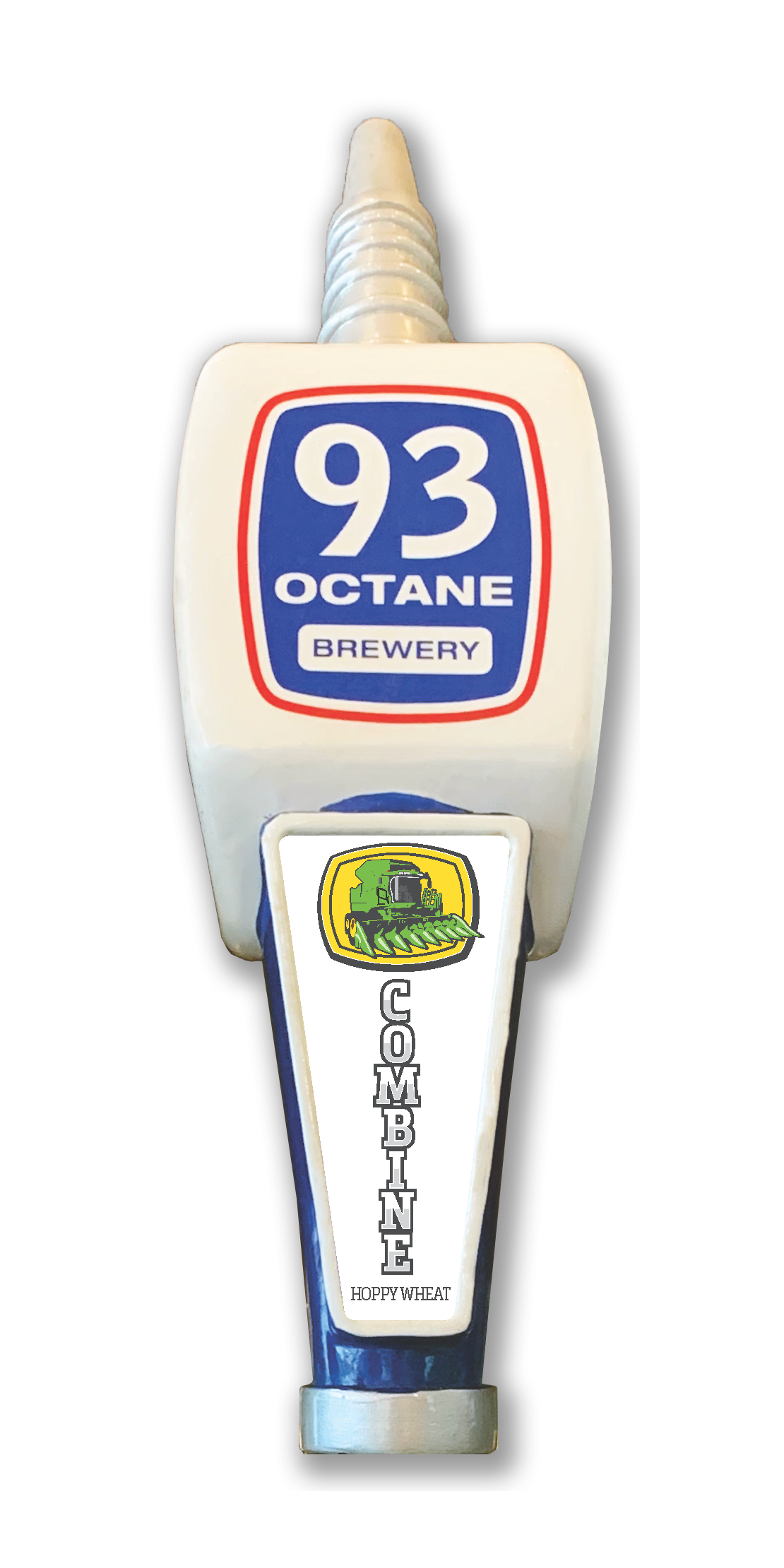 Combine - Hoppy American Wheat
Combine - pays homage to the machines and farmers that help feed this great nation and supply us with the ingredients needed to brew amazing beer year after year. Utilizing Galaxy and El Dorado hops, this hybrid ale has the aroma of an IPA and the refreshing flavor and mouthfeel of an American Wheat Ale with notes of pineapple, peach and pear.

Turbo Coffee Porter
When the turbo kicks in so does the flavor! This coffee porter has all the rich and chocolatey characteristics of a traditional porter but with an extra boost of craft brewed coffee. Brewed utilizing Modest Coffee, TURBO is a perfect way to either start or end your day.
Clown Car- Cream Ale w/ German Chocolate Cake
Clown Car German Chocolate Cake has all the sweetness and creamy mouthfeel of its predecessor but with a chocolate and coconut twist!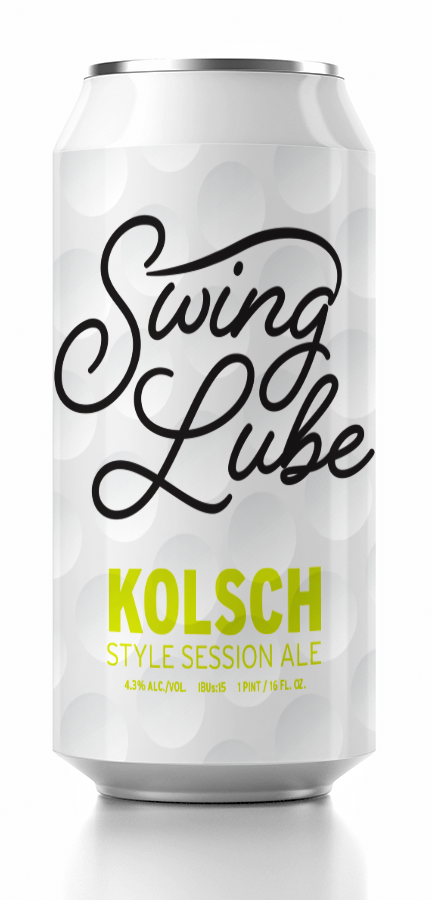 Swing Lube Kölsch- Session Kölsch
This light and sessionable German Kolsch is characterized by a mild hop character with a slightly fruity finish. Perfect for a hot day on the course, Swing Lube is sure to loosen up that golf swing and prepare you for the round ahead!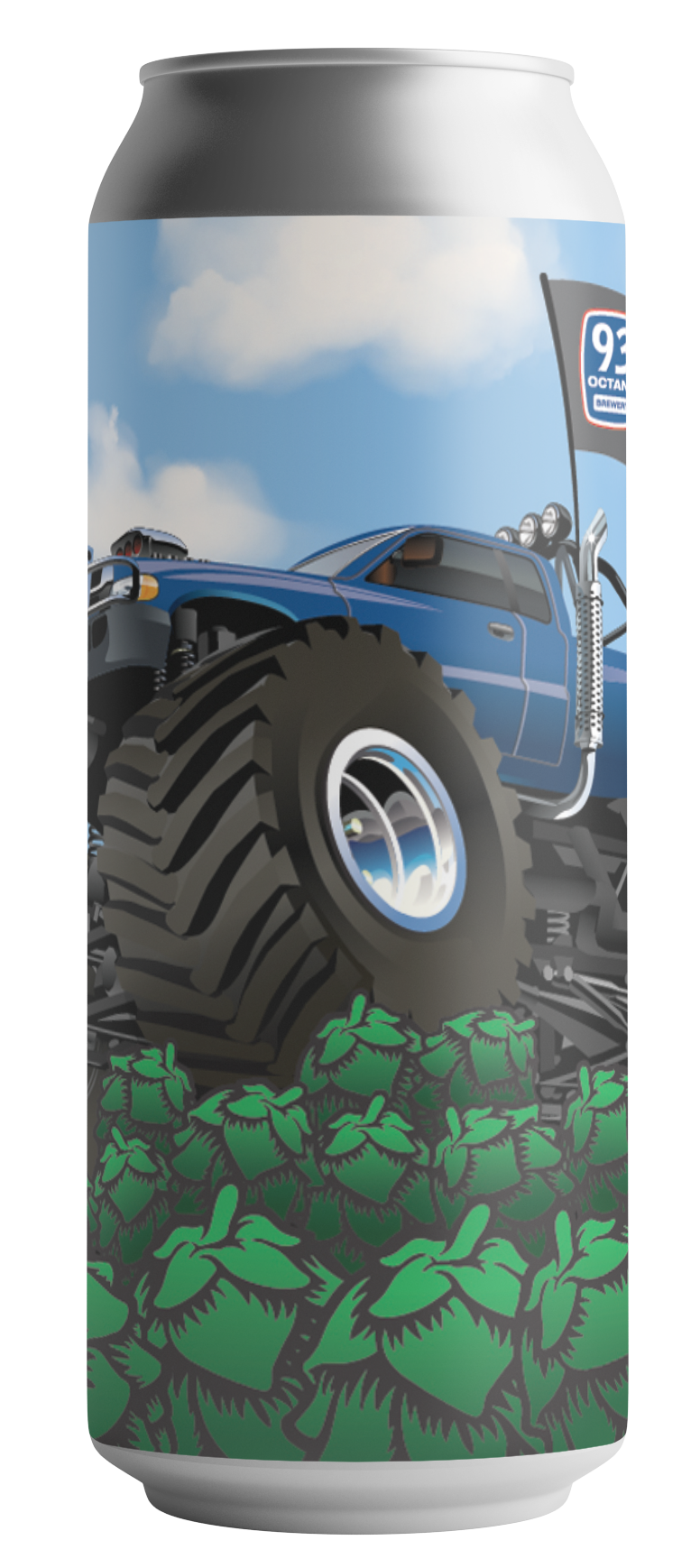 4x4 DDH Double IPA
Characterized by notes of mango, pineapple and melon, this Double West Coast Style IPA is dry hopped twice with Mosaic and Citra hops. Coming in at 8.7% ABV, this beer has 4X the flavor and 4X the aroma of a traditional west coast style IPA. 60 IBU

PRIDE Piper
A tropical Hazy NEIPA with notes of Orange, apricot & melon. A well-balanced dry-hopped hazy New England IPA is made with Mosaic & Simcoe hops.

Autoblonde
This light, crisp, and well-balanced Blonde Ale sure goes down fast! With notes of grain, bread crust, and a nice floral hop aroma; Autoblonde is sure to make your head spin as it cruises on by.

Barrel Aged 20W-50 Imperial Stout (Limited Release 2021)
For 2021, we took our 20W-50 Imperial Stout and aged it in freshly emptied Wild Turkey bourbon barrels for 1 year. This Imperial Stout has nice bourbon character, with a roasted malt backbone to really round it out. Notes of milk and dark chocolate along with bourbon, coffee, toffee, and roasted barley, raisin, and a slight smokiness from the barrel char.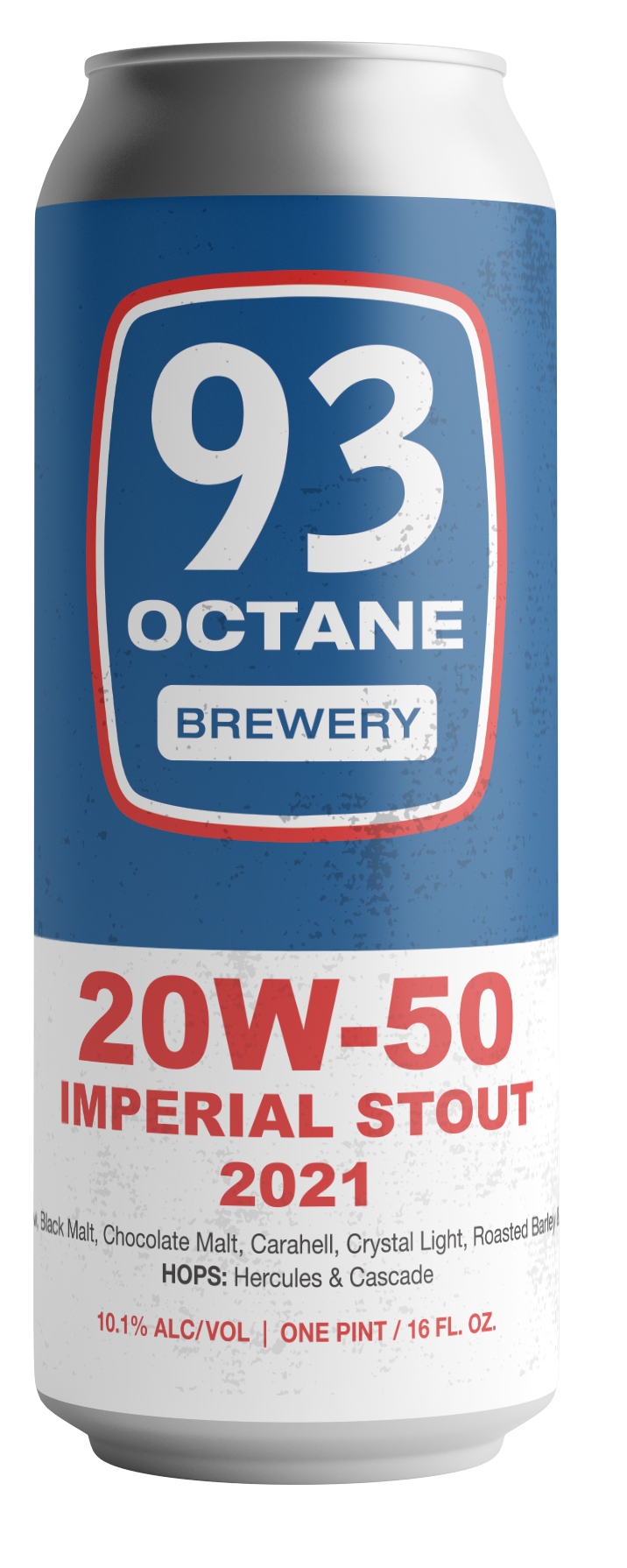 20W-50 Imperial Stout (2021)
This high octane Stout is rich and full bodied, just like its heavy weight namesake. With notes of dark chocolate, coffee, toffee and roasted barley; 20W-50 really adds an extra boost to your tank!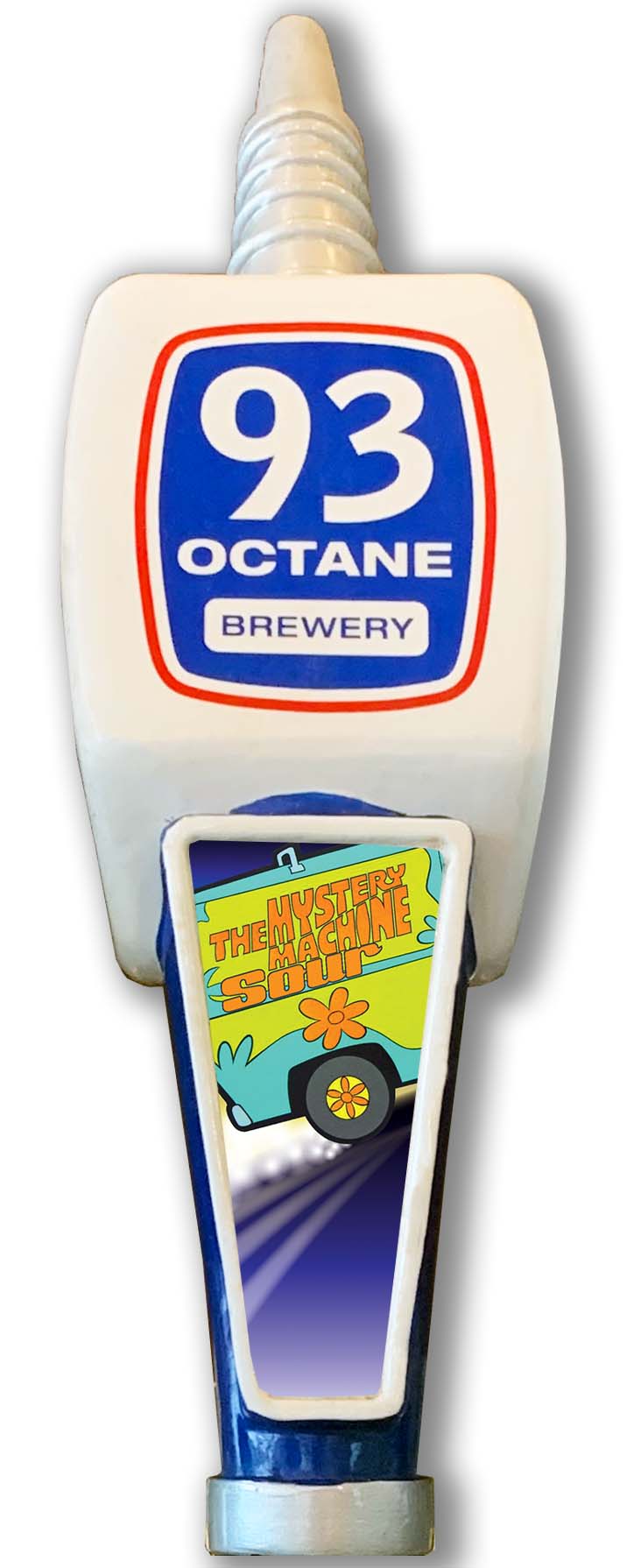 Mystery Machine Kettle Sour w/ rotating flavors
Kettle Sour w/ house-crafted rotating syrup flavors
WINGMAN - AMERICAN PALE ALE
This light body APA has notes of Pineapple, stone fruits and citrus fruits. Wingman acts as a reminder of the Pale Ales that got us excited about craft beer in the first place. Developed in collaboration with Folds of Honor, a portion of every beer sold goes in support of the families of our fallen and disabled service members.
HUGGER WHIP
"Cruisin' around in your Hugger Orange Whip back in the day was a classic. Inspired by the classic muscle car color Hugger Orange, this American orange Wheat Ale reminds us of another nostalgic piece of americana… the Dreamscicle!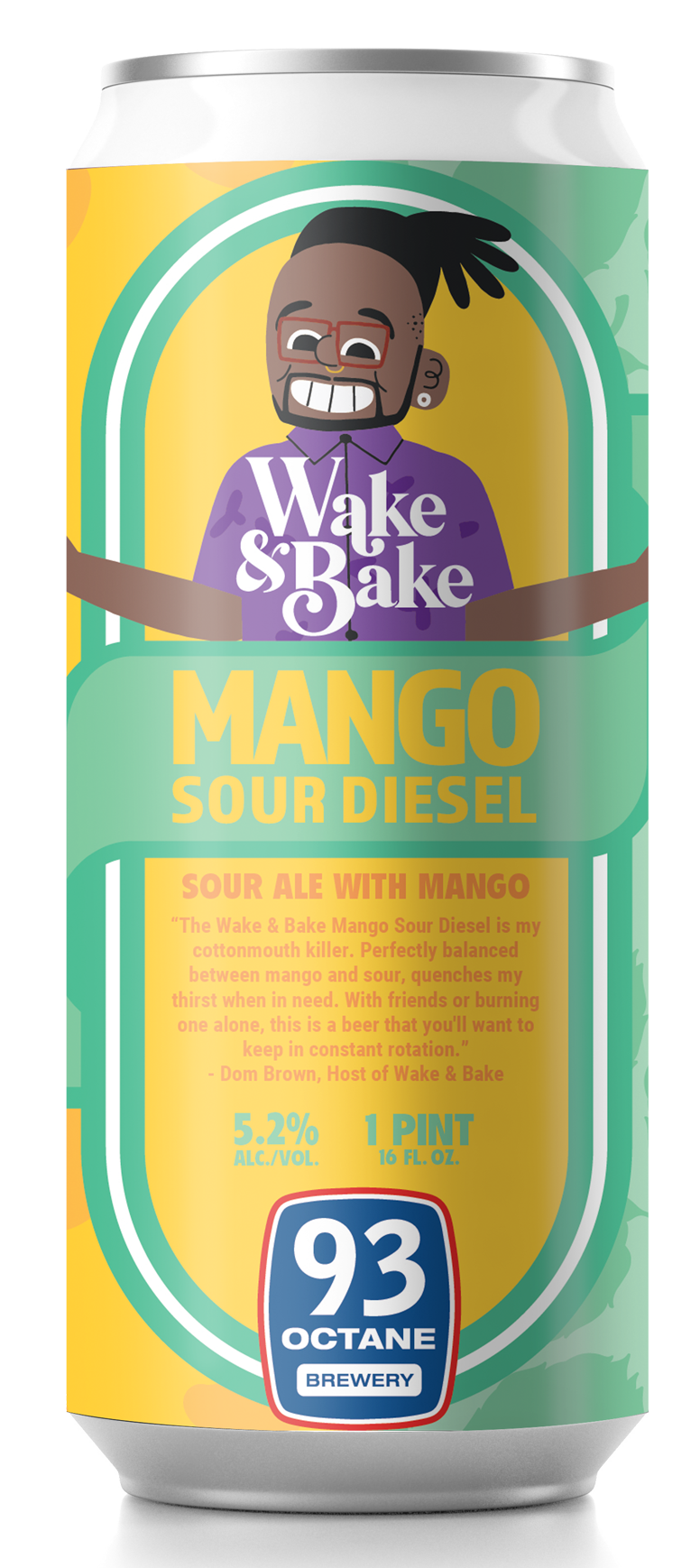 Wake and Bake Sour Diesel
"The Wake and Bake Sour Diesel is perfectly balanced between mango and sour which makes it a palate pleaser when I'm in the need for something refreshing. Whether you're with friends or burning one alone this is a beer that you'll want to keep in constant rotation." -Dom Brown (Host of Wake and Bake)

Chop Shop
New Batch of Chop Shop "Hazy IPA base beer with rotating hops"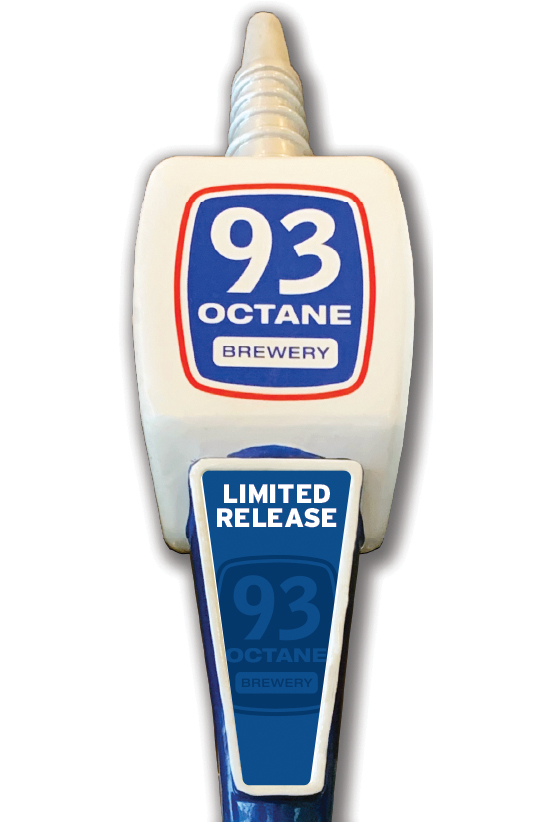 Double Sour Jam
Based on Traffic Jam with a twist. Double fruited with peach and apricot puree and double the sour.
Collaborations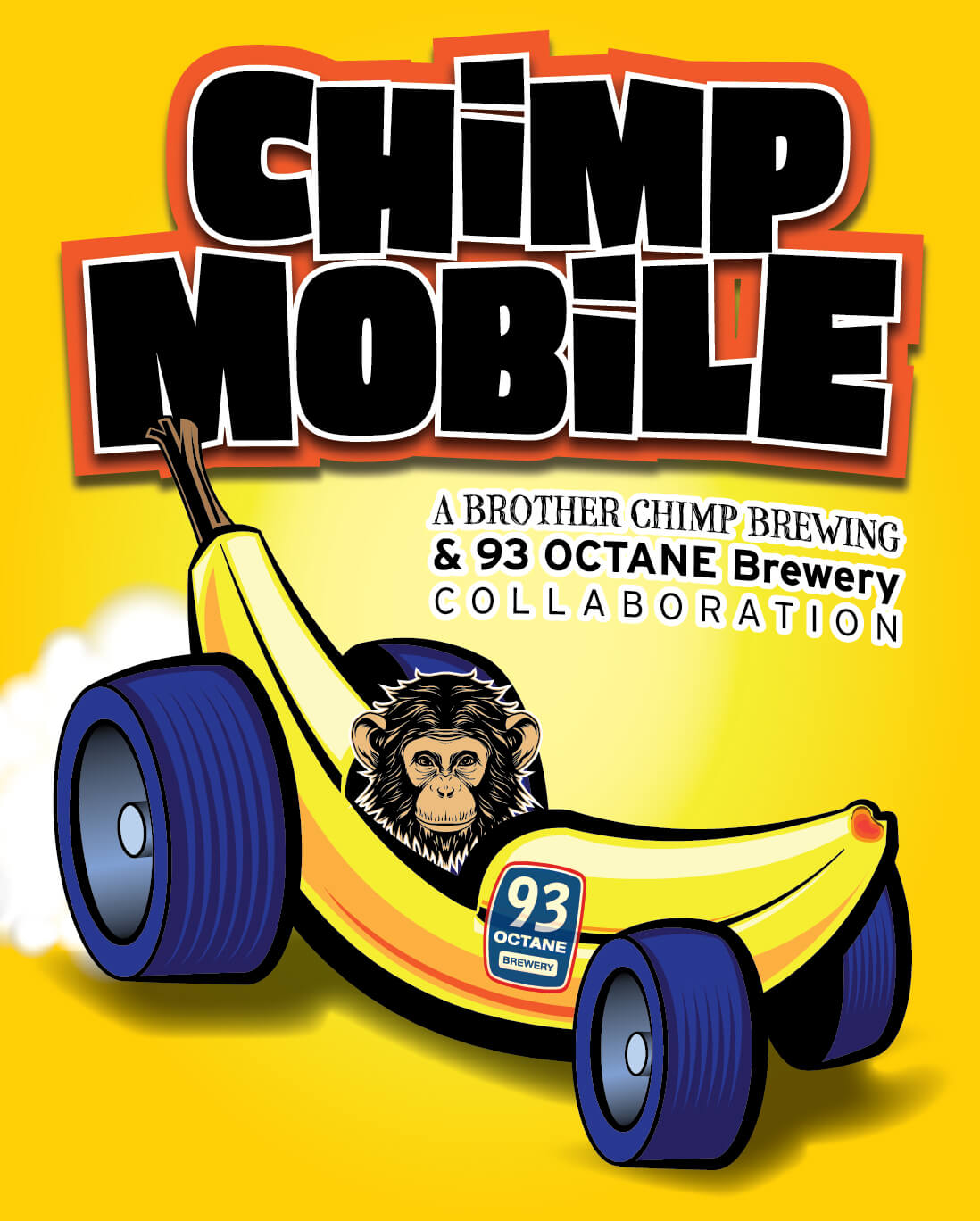 Chimp Mobile
93 Octane Brewery and Brother Chimp Brewing collaboration - A traditional German Hefeweizen. Hazy straw in appearance. Pillowy mouthfeel from the German malted wheat.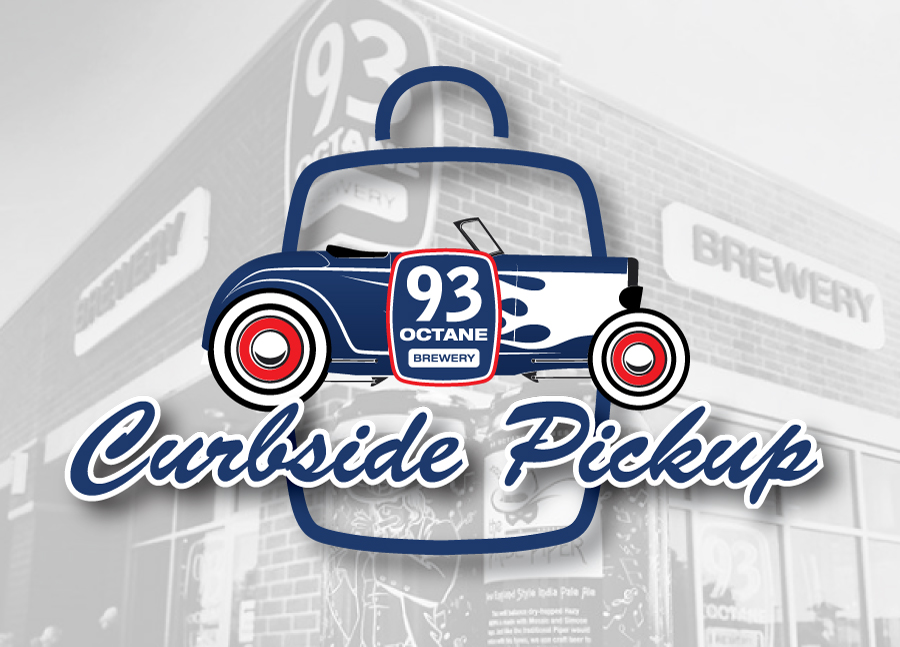 ORDER ONLINE
Curbside pick-up is now available! Shop our online store to purchase select 4-packs, Crowlers, Hats, Shirts and more! *Must be 21 to order beverages, ID required at pick-up.
Coming Soon
Tailgate Amber Ale
Created for enjoying while tailgating for or watching the big game, Tailgate Amber Ale has both sweet and toasted caramel flavors, with just the right amount of hops to balance out the flavor. Pairs perfectly with anything you might be cooking on that charcoal kettle grill while repping your teams' colors!
Need A Keg?
Contact our Sales Manager, Nick Ford for availability and pricing.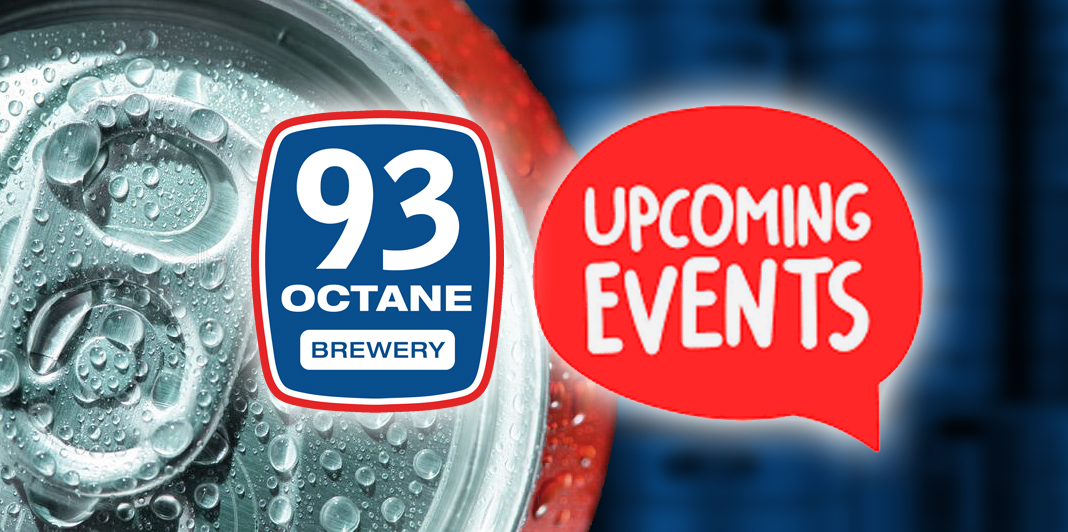 9/17 - (12pm-69m) Elmhurst Craft Beer Festival

More Info
9/24 - (1pm-5pm) Batavia Pints by the Pond

More Info
9/24 (12pm-4pm) Gurnee Legion of Beer Festival

More Info
9/24 Big Timber Brew Fest Boyscout Event

More Info
10/15 (1pm-5pm) Tasting Garfield's Crystal Lake

More Info
10/16 (12pm-5pm) Wright Deck Oktoberfest

10/22 Crosstown Batavia Oktoberfest/beer fest

Board Games & Beer! Join us every Tuesday 6pm to Close.

9/1 – Thursday Night Tune up ft. Matt Keen (6-9pm)

More Info
9/3 – Souped Up Saturday ft. Ry Guys (1-4pm)

More Info
9/8 – Thursday Night Tune up ft. Daniel Izaaks (6-9pm)

More Info
9/10 – Souped Up Saturday ft. Rich Becker (1-4pm)

More Info
9/15 – Thursday Night Tune Up ft. Jake Mack (6-9pm)

More Info
9/17 – Souped Up Saturday ft. Eric Berglind (1-4pm)

More Info
9/22 – Thursday Night Tune Up ft. Jim Gruden (6-9pm)

More Info
9/24 – Souped Up Saturday ft. Joe Nanzer (1-4pm)

More Info
9/29 – Thursday Night Tune-up ft. Willard Wilcox (6-9pm)

More Info
10/1 - Souped Up Saturday ft. Joey Wilbur 1-4pm

More Info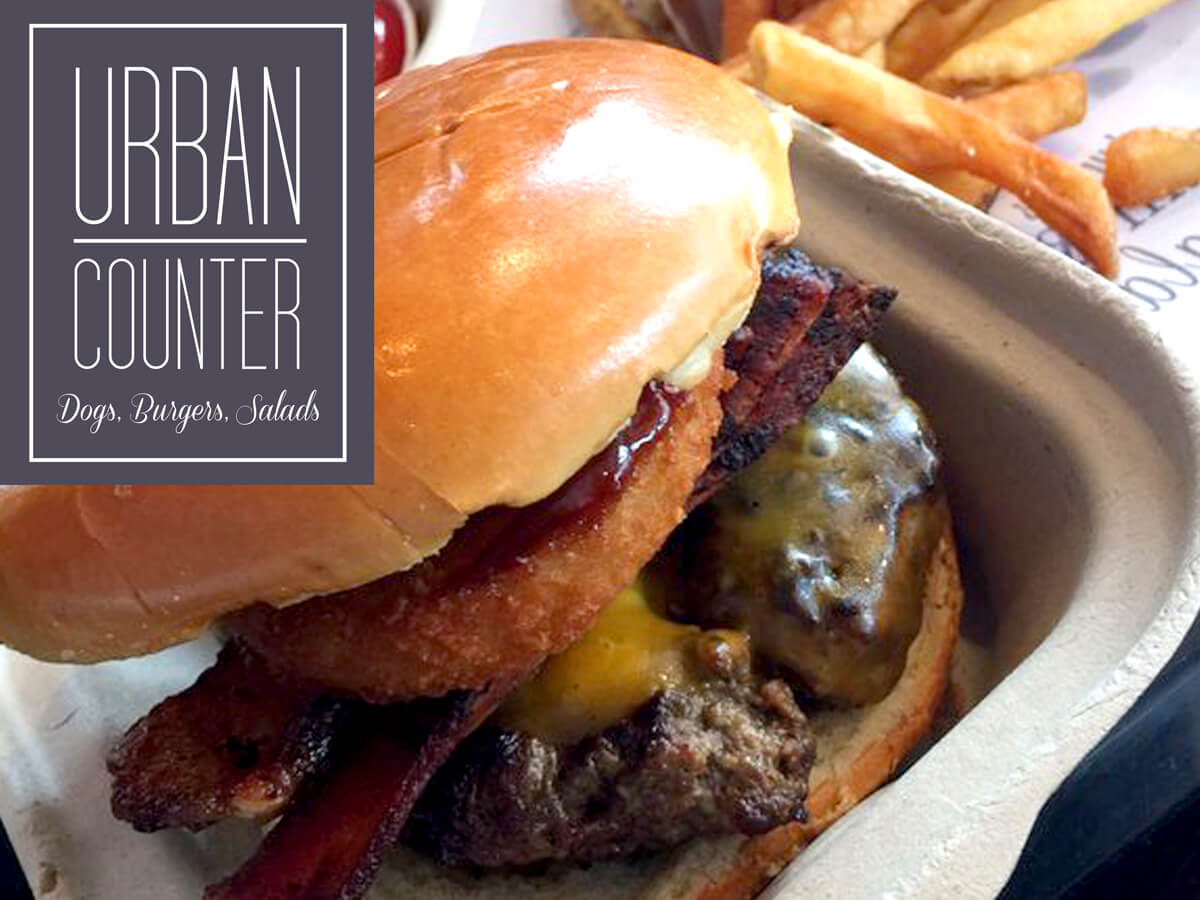 Great Beer Deserves Great Food
While you're here enjoying our brews consider pairing them with tasty menu items from Urban Counter. They're family and also right next door!
View Menu
JOIN OUR TEAM!
We're building a rockstar team for all aspects of our brewing operations. To learn more, send us your resume and include a cover letter telling us how you can help 93 Octane Brewery be successful.